BJ Defense Crumbles in Loss
KSCB News - July 13, 2015 6:52 am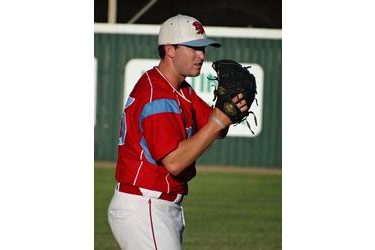 For the second consecutive game, the Liberal Bee Jays committed six errors. Sunday's errors resulted in six unearned runs in a frustrating 7-4 loss to the Haysville Aviators at Brent Gould Field. Liberal has lost eight of their last 10 and is 2-7 at home in July.
The Bee Jays scored first as the Aviators committed three errors and Gavin Wehby scored on a wild pitch. The Aviators tied BJ starter Brad Vassar with a run in the third. The BJ's collapsed in the seventh allowing six runs on two hits and six errors. Liberal scored three in the ninth as Luke Sherley doubled home two and Gavin Wehby hit a sacrifice fly. Haysville out-hit Liberal 9-7. Liberal had six errors and the Aviators had five.
Brad Vassar pitched six strong innings for Liberal with five strikeouts and one walk and one earned run. Joel Kuhnel went three innings striking out four.
The BJ's are 22-16 overall and 18-14 while the Aviators are 18-10.
Liberal hosts the Albuquerque Diablos for a double header Tuesday at 5:30. KSCB is the buyout sponsor and will give away Meisenheimer's to the first 100 fans and will give out Treasure Chest key cards as part of KSCB's summer promotion. The next game on radio is Thursday as Hays comes to town.
Scores
Hays 4 Wellington 1
Derby 12 Dodge City 5
El Dorado 7 Bethany 0
Standings
North
El Dorado 22-9
Liberal 18-14
Hays 16-15
Dodge City 14-17
South
Haysville 18-10
Wellington 15-13
Derby 11-18
Bethany 5-23