Billy's Offers On the Sidelines Scholarships
KSCB News - August 17, 2011 1:52 pm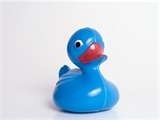 Area high school football players and participants have a chance to be one of Billy's 10 Best this fall. Billy's Mexican Grill and Q restaurant in Liberal is making a sizeable donation to area high school football participants. Owner Bill Hill announced during the Wednesday morning Sportsguys on Talkradio 1270, that each week an area football player featured during the On the Sidelines show will receive a 250 dollars scholarship. Plus an LHS football winner will receive a 250 dollar scholarship.
The On the Sidelines Show features nine teams who started the show with KSCB in 2003. These teams are "grandfathered" in the nine slots for the show thanks to their loyalty when the show begin eight years ago. The nine teams are Tyrone, Turpin, Beaver, Hooker, Southwestern Heights, Hugoton, Sublette, Satanta, and Moscow. Those teams and their coach will join hosts Brock Kappelmann and Jack Jacob Thursday nights at 6 p.m. at Billy's during the football season on 102.7, The Legend. Each week the team's coaching staff will select a student athlete associated with the football team to win a 250 dollars scholarship. At the end of the season, we will select one overall winner who will receive an additional $250 scholarship. Talkradio 1270's all Angry Red football show the Rowdy Crowd airs Thursday nights from 5:30 to 6 p.m. during the football season.
There will be a banquet at the end of the season for the 10 coaches and their wives plus the 10 scholarship recipients and their parents at a place and time to be announced.