Bayouth Prepares for Miss Kansas Pageant
KSCB News - June 4, 2014 7:13 am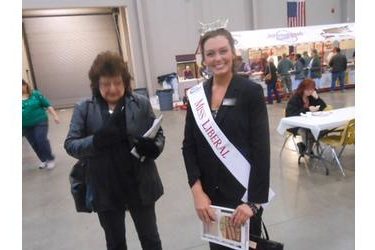 Ms. Liberal Emily Bayouth will compete for Ms Kansas Saturday in Pratt. She won Ms. Liberal and it was her first pageant, she says she's trying to take it to the next level in Pratt.
"For Miss Liberal I just jumped right in. I didn't know exactly how to prepare so I just went in excited and happy and did the best I could. For Miss Kansas I am preparing with practice interviews and mock interviews. It's just more intense now preparing for Miss Kansas."
She is one of 31 contestants. Bayouth's platform is Preventing Assault by Personal Awareness. She is one of 31 contestants. Her sister Sarah Bayouth is also in Pratt competing for Ms. Kansas Outstanding Teen.