Airplane Seized In Liberal Yields 125 Pounds of Cocaine
KSCB News - October 29, 2009 12:00 am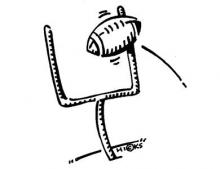 Three California men are charged with drug trafficking after authorities seized an airplane that landed in Liberal, Kan., carrying more than 125 pounds of cocaine, U.S. Attorney Lanny Welch said .
A federal indictment returned in U.S. District Court in Wichita charges Eric Wayne McPeters, 30, Hemet, Calif.; Dean Bryan Moya, 40, Hemet, Calif.; and Richard Allen Vickery, 31, Hemet, Calif., with one count of possession with intent to distribute cocaine.
In court documents, investigators allege that on Oct 22, 2009, a Cessna 210D with Moya and Vickery on board landed at the airport in Liberal. Homeland Securityź??s Air Marine Operations Center had tracked the aircraft flying from Northern New Mexico and notified the Liberal Police Department that Moya, the pilot, was flying even though his medical certificate had been revoked due to drug use. Investigators walked a specially trained dog walked around the plane and the dog indicated the presence of narcotics. Investigators executed a search warrant and found more than 125 pounds of cocaine in two large suitcases in the plane. Moya and Vickery were arrested at the Liberal Inn in Liberal, Kan.
If convicted, the defendants face a penalty of not less than 10 years and not more than life and a fine up to $4 million. The following agencies assisted in the investigation: Immigration and Customs Enforcement, the Liberal Police Department, the Beaver County, Okla., Sheriffź??s Department, the Kansas Bureau of Investigation, and the Seward County Sheriffź??s Department. Assistant U.S. Attorney Matt Treaster is prosecuting.