Accident Injures One Near Texhoma: UPDATE OPSU Baseball Player Dies From Injuries
KSCB News - October 26, 2012 8:30 am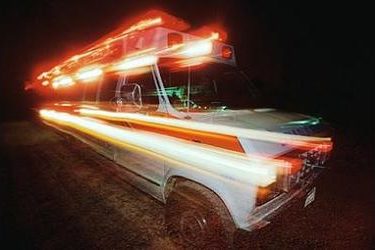 The driver of an SUV involved in a collision with a semi on Wednesday in Texhoma died from his injuries on Friday.
Kasey L. Higgins, 19, of Albuquerque, N.M, a baseball player for OPSU,. was westbound on the highway when he crossed the center line for an unknown reason, striking a 2007 Freightliner semi, driven by Bryan Roberson, of Stephenville, Texas.
The Ford rolled once, ejecting the driver. The driver of the semi was not injured.
——————————————————————
The Oklahoma Highway Patrol is investigating the cause of a collision involving an SUV and a semi on Highway 54 in Texhoma Thursday night.
A 2000 Ford Explorer driven by Kasey L. Higgins of Albuquerque, N.M. was westbound on the highway when he crossed the center line for an unknown reason, striking a 2007 Freightliner semi, driven by Bryan Roberson, of Stephenville, Texas.
The Ford rolled once, ejecting the driver. The driver of the semi was not injured.
Higgins was airlifted to Northwest Texas Hospital in Amarillo with internal injuries and was listed in critical condition Friday.
According to the OHP report, Higgins was not wearing a seatbelt.
The accident was investigated by Trooper Steffon Williams of the Boise City Detachment and assisted by Trooper Ryan Williams, Size and Weights Trooper Boyd Perry, Trooper Trey Sheets, the Texas County Sheriff's Department, Goodwell Police Department, Texhoma Police Department and the Texhoma Fire and EMS.