21st Annual Area High School Exhibit At Baker Arts Center
KSCB News - March 3, 2010 12:00 am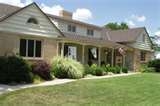 The Baker Arts Center is pleased to host the 21st Annual Area High School Art Exhibit. Area High Schools participating are: Liberal, Elkhart, Garden City, Hugoton, Stanton County -Johnson, Satanta, Sublette, Meade, Guymon, and Turpin. Everyone is invited to come by the center to view the wonderful works that have been created by our area art students during the school year.
This yea s sponsor, Community Bank of Liberal, will be presenting eight students with Distinguished Merit Awards in the form of $50.00 savings bonds in recognition of their talents. This yea s recipients are: Deri Daniels of Stanton County, Cristy Gregg of Hugoton, Hayes Kelman of Sublette, Brenton Kirkhart of Turpin, Anna Mason of Guymon, Noe Garcia-Mendoza of Garden City, Natalie Robles of Liberal, and Katieine Sagbiel of Elkhart.
The studen s artwork will be on display from February 28th through April 3rd for everyone to enjoy. Please come by Baker Arts Center Tuesday through Friday from 9:00 -12:00 and 1:00 to 5:00 p.m. The Center is also open from 2:00 p.m. to 5:00 p.m. on Saturdays. Closed on Sundays and Mondays. This exhibit is funded in part by support from the Kansas Arts Commission, a state agency, and the National Endowment for the Arts, a federal agency.